Maserati to Compete in The 2016 GT4 Championships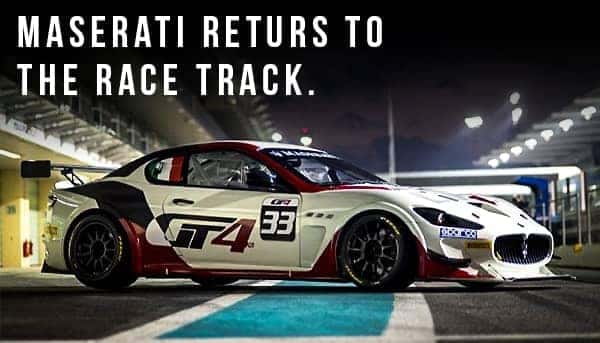 Maserati returns to the race track with its GranTurismo MC to compete in the international GT4 series. The return to the GT cadet category comes after a debut in the 2009 European GT4 championship. It is also the result of the positive feedback from the 'test races' at some of the world's leading tracks this past year competing at Road America, Laguna Seca and Misano raceway. Next season, Maserati will be battling on two fronts: in the US Pirelli World Challenge and in European GT4 championships. Over 20 cars with 10 different teams have already confirmed their participation.
"The Pirelli World Challenge, and the updated European GT4 series, is an excellent opportunity for Maserati and all those teams and clients who would like to race with marque saturated with such a strong sporting character and rich history. This series is highly competitive and professional; a perfect venue to showcase Maserati's capabilities", said Roberto Bozzi, Sales & Marketing Motorsport Manager for Maserati.
Maserati will be tracking the performance of the teams competing in the USA and in Europe. There will be a special award for the best Maserati driver and team; which will be announced just before the start of the 2016 season. "It is an incentive and recognition for drivers and teams that will again lead Maserati's fight against top competition in the market", said Roberto Bozzi.