The 4th Annual Exotic Car Poker Run this Saturday August 13, 2016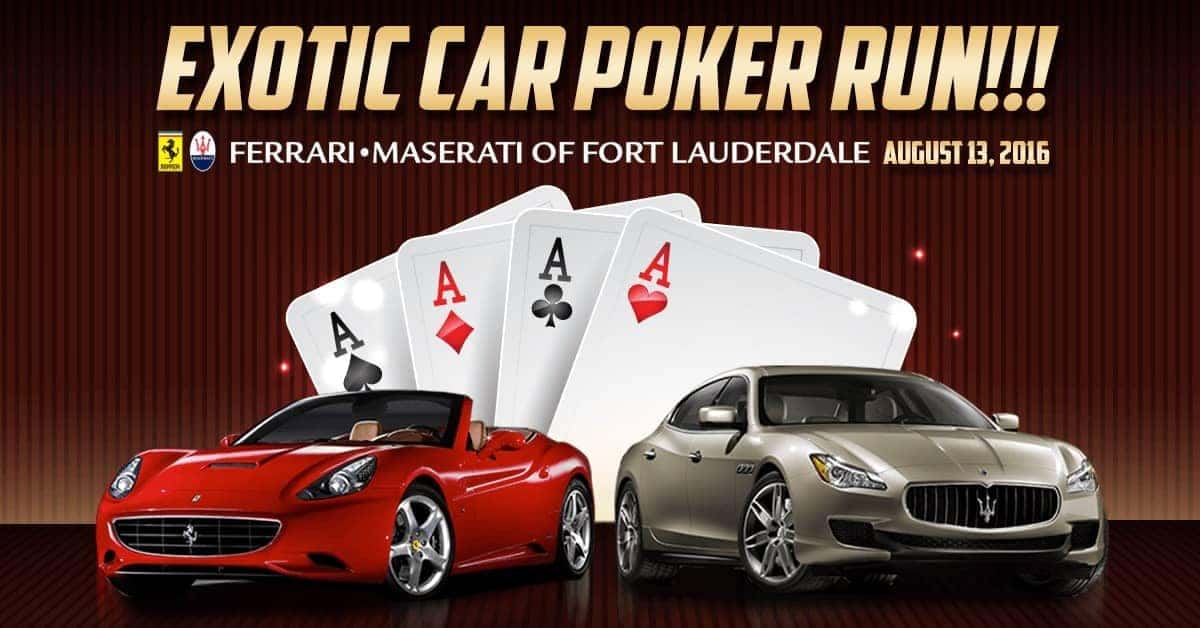 The 4th Annual Exotic Car Poker Run this Saturday, August 13, 2016
Saturday, August 13, 2016 | 9:00am
Join us for a day of fun – 5-stop poker run, where the best poker hand wins!!! Best of all, all proceeds will be donated to The American Cancer Society.
Registration fee is a $100 donation to the American Cancer Society per car (2 people) – includes breakfast, lunch, and the possibility of being the grand prize winner!!!
Space is limited to the first 75 exotic cars, and you MUST register in advance to attend.
Exotic cars only, please.
Info/RSVP at www.PleaseRegisterHere.com